We were up in Oxford, NY this weekend at our first field trial of the season. I'm finally nearly 100% (okay...maybe around 85%) since breaking my arm and was able to handle Blaze myself for the first time in more than 15 months.
We got around clean, but knew we weren't winning anything
, but dogs from the same training program went 1st and 2nd in the Open Gun Dog stake, so that was cool!
Here are some pictures that were sent to me!
Trav and I waiting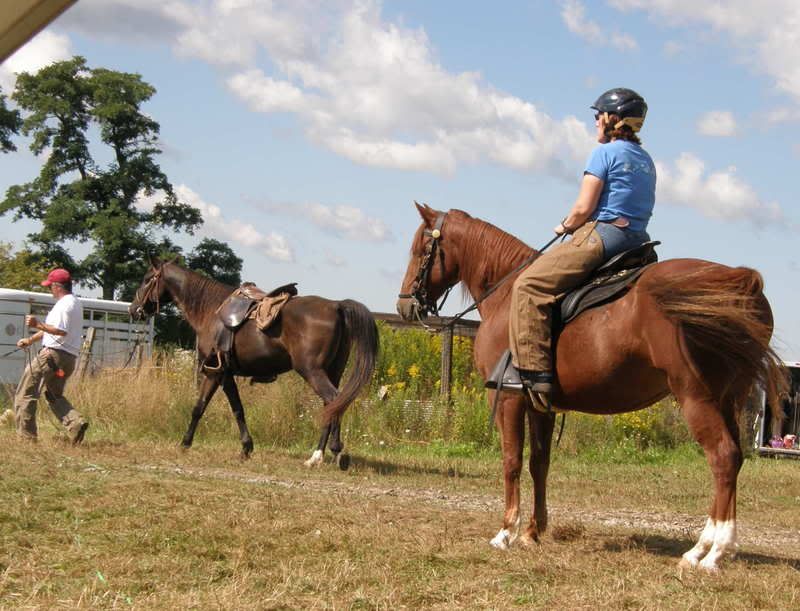 Trav, Joanne, me and Brandy (Joanne's dog) walking to the breakaway:
Joanne clearing up some last minute details with her scout
Cruise on the left and Brandy on the right (they're littermates!) getting ready to run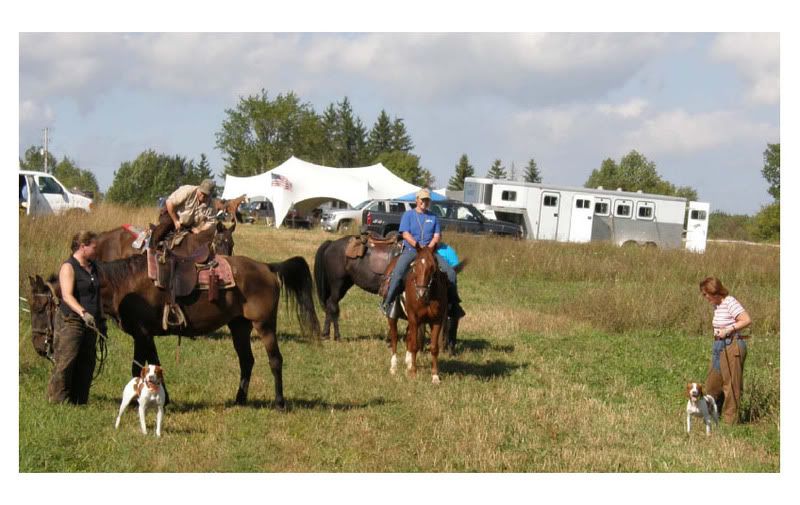 Everybody ready to go!!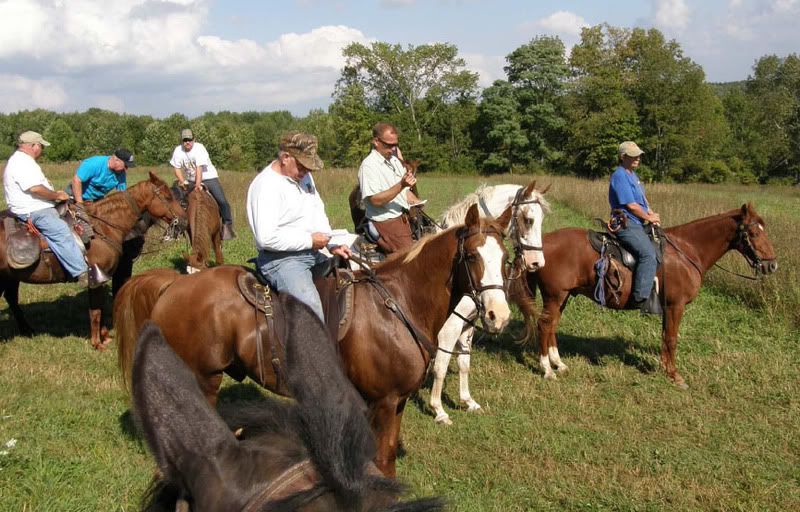 And last but not least, Joanne getting ready to break away Blaze for me: