And comes home with a ribbon! We entered Blaze in the MD Sporting Dog Association field trial last weekend..his first real American Field event, and one where he was 1 of only 2 Brittanys entered against setters and pointers. Here are some pics!
Pulling horse from pasture in Northern NJ:
Arriving in DE:
Dogs waiting to run (Blaze on Left, Diamond on Right...dela in the middle just along for ride):
Blaze's 1st find:
Blaze's 2nd find: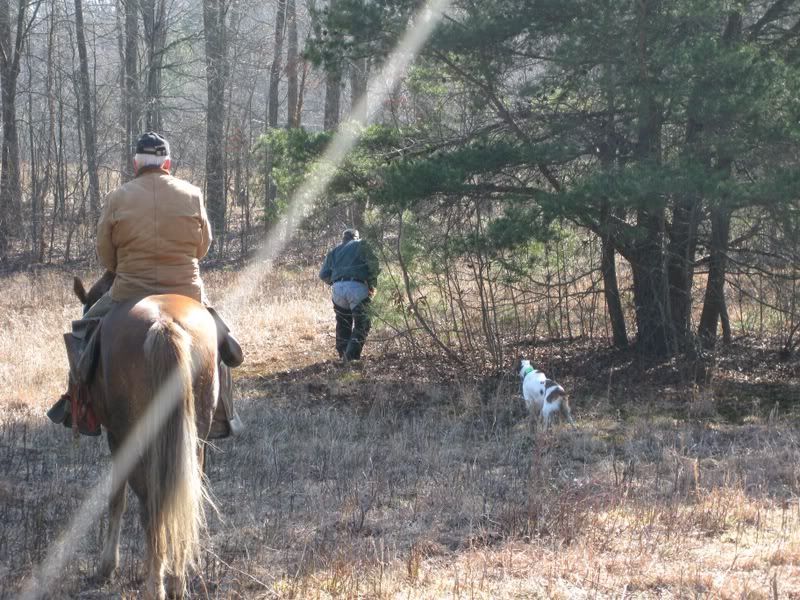 Blaze's 3rd find:
And the results!