Hi!
Ok, first off, I am going to share pics of young pups, so if this is a no-no let me know ASAP & I'll remove them!

Last summer I told you we were getting a puppy, well they're here and they'll be 4 weeks old tomorrow (saturday).
Mom is o/w and dad is l/w. They have 6 o/w pups (4 boys, 2 girls) and one l/w boy. All the boys came first with the 2 girls arriving at the end! The breeder laughed and said that they just kept coming out boy, boy, boy, boy, oh boy! Ah ha!!! Girls! lol!

Kevin & I now live for saturdays as we get weekly birthday pics. I won't flood you with pics, but I will share some here so you can watch them grow!

We have pick of the litter but we can not "lay claim" on our puppy yet, not til after their 6 week vet check to be sure everyone is healthy. We still can't decide!!! I hate to choose by coat pattern alone, cuz they're both so cute. The girls' collars are pink and yellow. Yellow has more orange which we prefer, but pink just has such a sweet little face, even though her face is almost identical to her sister. So the 5th week we're going to head down to meet them and play with them and see which one we fall in love with... & see which one chooses us.

All I really know to do is to let them get distracted with play and then clap my hands loudly to see how they react once startled. I'll also roll them on their backs to see who settles first. So any more ways to discover temperament on such a young creature, plmk!

Ok! You ready?!?!

Birth!!!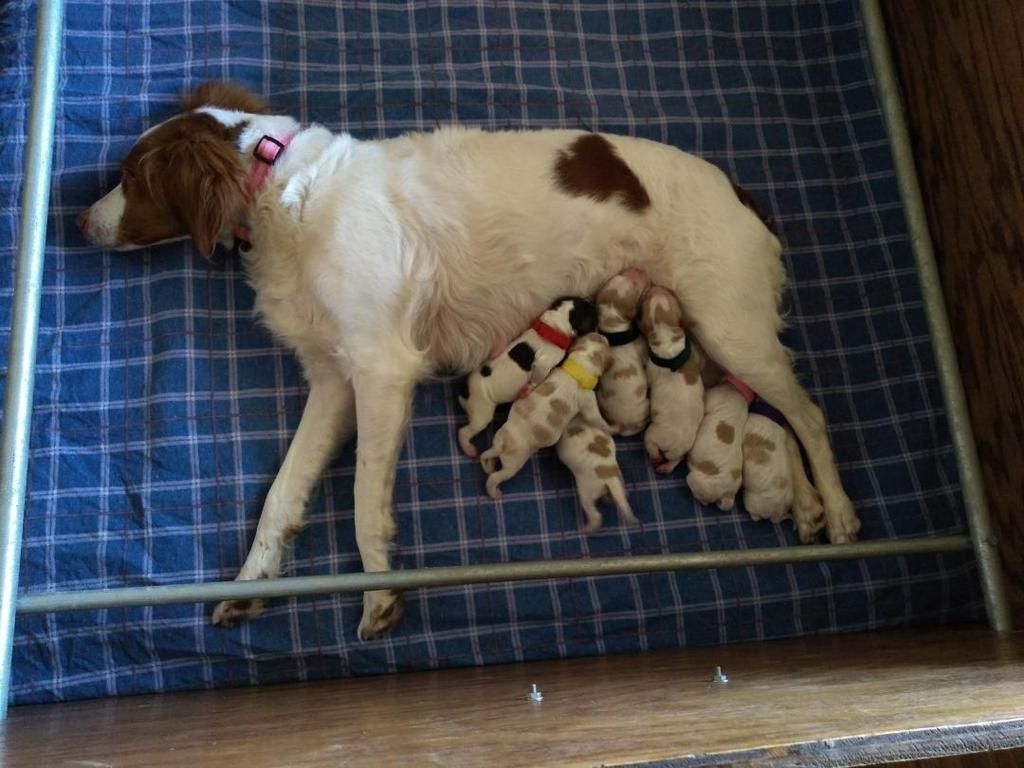 One week old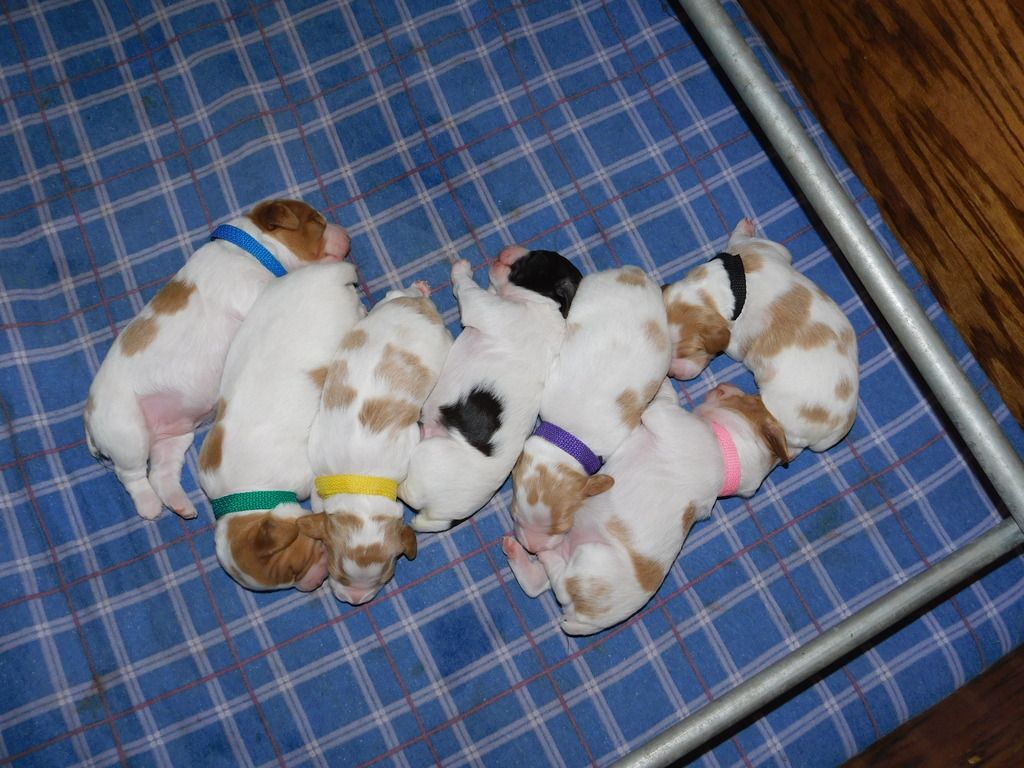 Two weeks old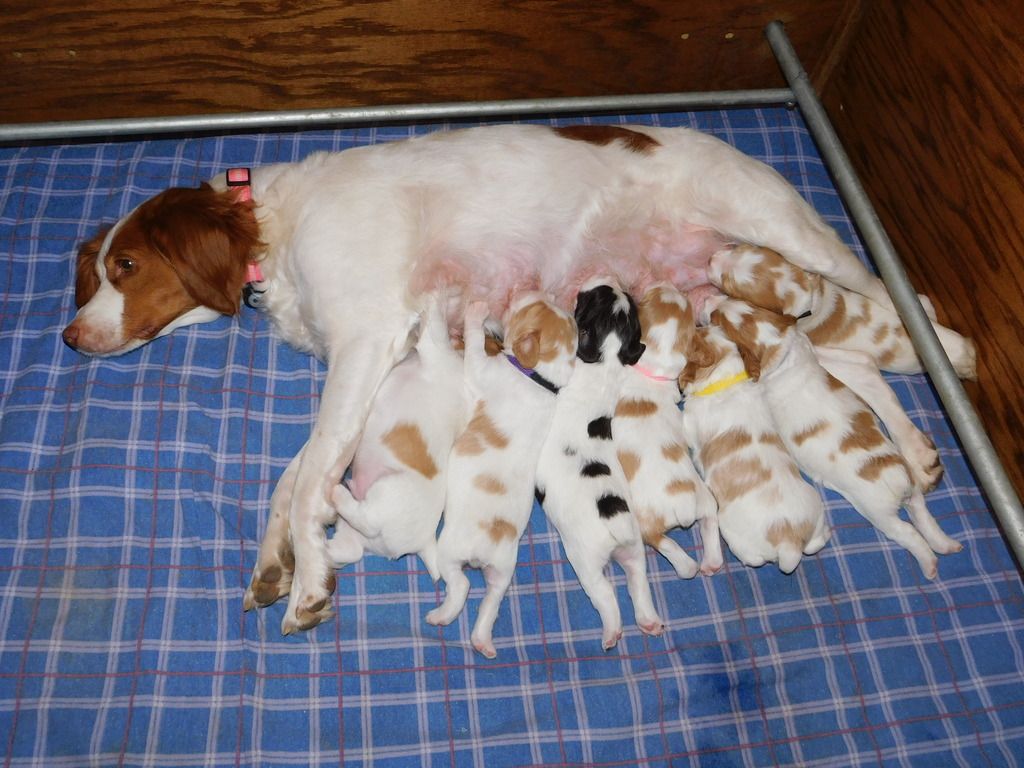 Three weeks old, they're getting huge!!!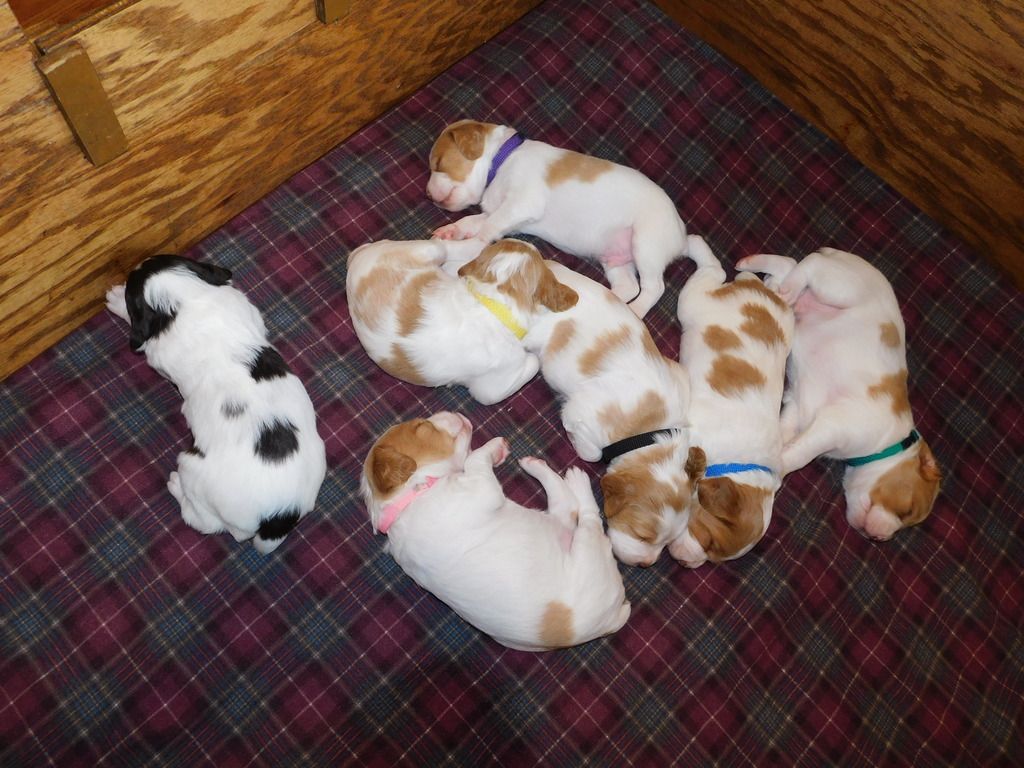 I think liver tooted, hahaha!!!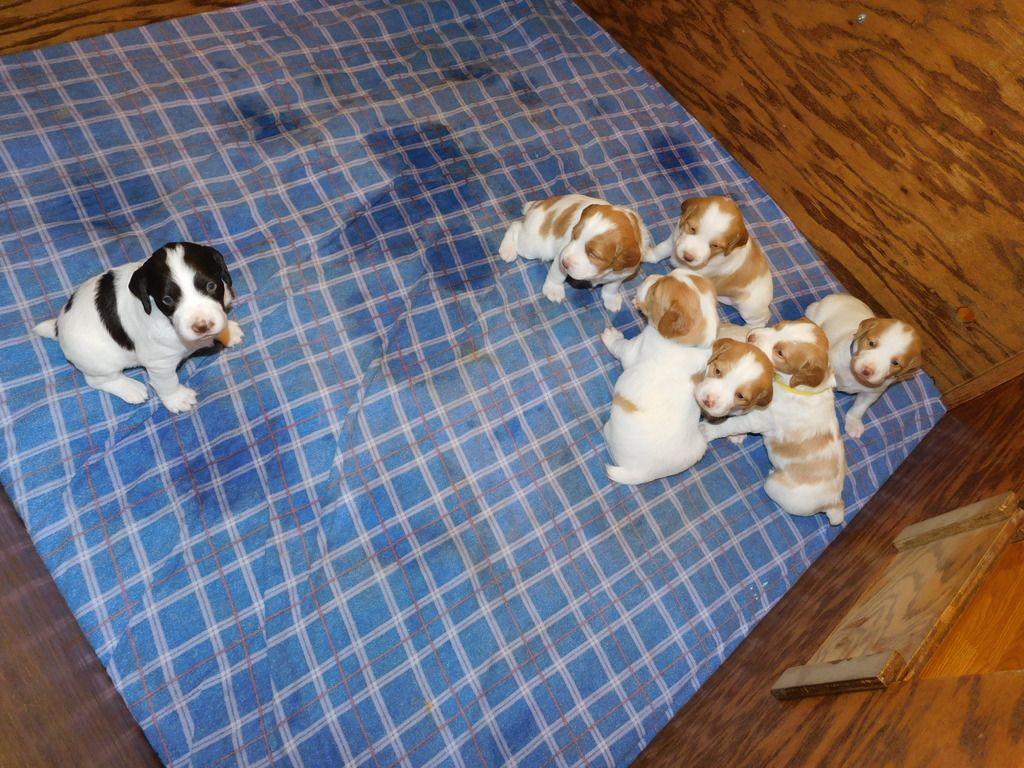 Here are the girls, could you die? <3 <3 <3