So I come home to find this: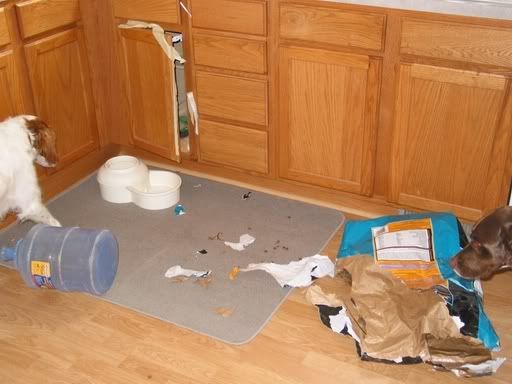 It happened yesterday too, someone, I'm sure it was Colby got into the cabinet
WITH A CHILD SAFETY LOCK ON IT,
and drug the food bag, about 1/2 of a 35lb bag out and ate. I know Riley ate it too, because they are both all porked out. So the lock is broke apparently, so I masking taped the whole top and opening side this morning and I come home to find the cabinet broken into again and the bag in the middle of the floor, now only about a pound remains. Do I need to be concerned about how much they ate? Should I make them throw up? Ugh!
I swear, just this weekend, Riley (L&W) still had an hourglass figure. Look at the piggies now!